Holiday Hop
Angela Ford's 2014 Holiday Hop
Our readers are very special to us so let's celebrate by giving this holiday season…what better than to give a reader…a Kindle! We also have prizes galore to give to our readers besides the grand prize…thanks to you all! Thank you for joining me in the Holiday Hop!
The raffle directs the entrants to a Pinterest Board called Angela Ford's 2014 Holiday Hop of Favorite Christmas Stories – each entrant can PIN to WIN! By pinning a picture of their favorite Christmas movie or book to the board and enter their name in the description. Feel free to add your pin :) I did! Here is the link for the pinterest board.
http://www.pinterest.com/aford1507/angela-fords-2014-holiday-hop-of-favorite-christma/
The raffle will take care of the grand prize of a Kindle and the runner-up prize of a $25 Amazon Gift Card.
This time of year, I am filled with feelings of joy, love, and melancholy. I know, they are contrary to each other, but have you ever had that feeling of 'what if'? I certainly have. Many years ago, I experienced a Christmas not to be forgotten.
I walked along the snow-covered path hand-in-hand with my fiancé. We were in love. As we strode along, my eyes kept sliding to him. Dressing in his marine dress clothes, he cut a dashing figure and my young heart beat faster just being near.
I shivered. The coat that I wore was warm, but my velvet green dress did little to keep the chill of the night from my legs. I hardly noticed though, it was past dusk and the streetlamps had been turned on casting a warm golden glow on the snow. The nearby lake glistened with moonlight, and no sound other than the lapping of the water intruded on the moment.
Bill and I walked to the end of the pier, and he held me in his arms as we both faced the beautiful scene before us. He leaned down and brushed my neck with his lips, "This is perfect."
"Yes." I whispered.
"I don't want this moment to end."
"Me either." My pulse sped up, and I felt his heat sink into me as he held me close.
"I love you."
"I love you too."
Bill turned me in his arms, and lowered his lips to mine as snow started to fall about us.
I will never forget that Christmas. Much time has past, but each time I remember, feelings of love well up within me. When I write, moments like these are ones I draw on. Moments I know I will never forget. My first kiss, passionate all-encompassing love, desire, moments in time that will never be forgotten.
I like to take these moments and turn my 'what if's' into tales that lead to happy endings. It's both healing and fun. What could have happened if that young girl, so in love married her handsome solider? I may never know.
In my newest release, Insidious Whispers, Beth Stark doesn't let 'what if' get in her way. Do you have a 'what if'? Maybe this year's resolution will be to find out what might happen. Check out Beth as she struggles with her choices in the Hunter Diaries newest adventure.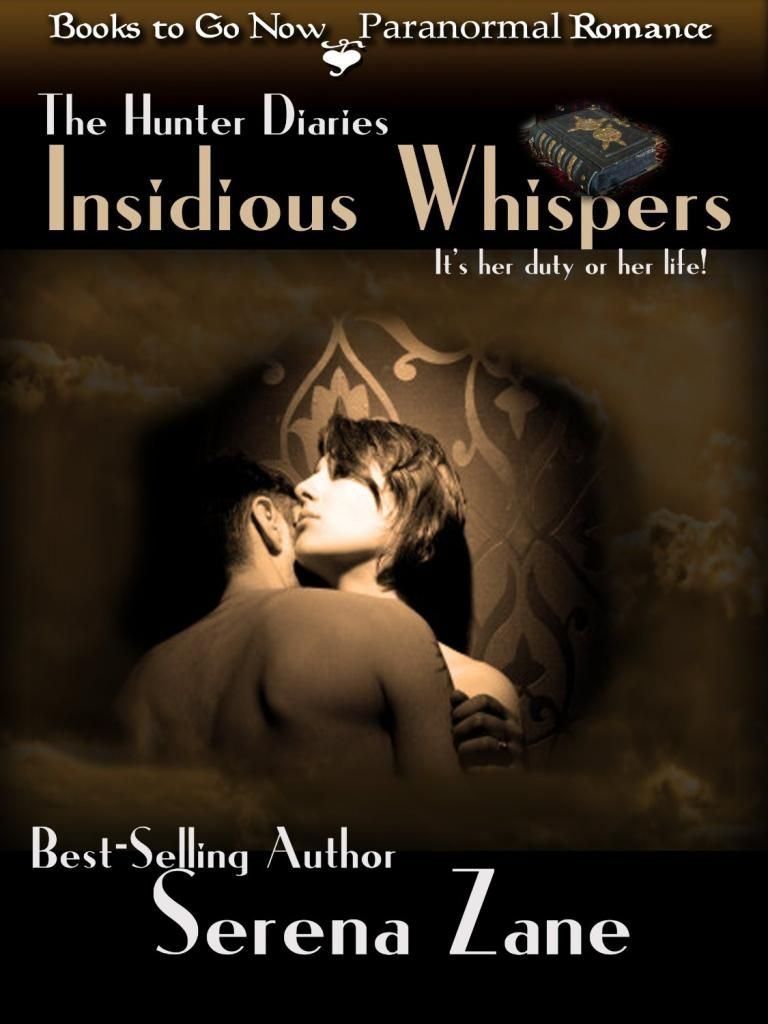 Abducted from her quiet life as a New Age store owner, Beth Stark is thrown into a dangerous world of intrigue and magic. Beth's legacy as Guardian of the Black Tome is to protect the book from those who would seek to use it for dark purposes.
Phoenix, enforcer of the Vampire world, is sent to destroy the Black Tome before Genevieve, Queen of the Fae, can use it to annihilate the vampire race. Phoenix comes face to face with the tome's Guardian, but he doesn't expect the feisty little spitfire to make his blood boil, and his passions rise.
A Hunter Diaries book
Fast-paced and steamy, the Hunter Diaries are based around the adventures of the Wills family, vampire hunters, and their friends.
You can find the other books in the series for sale on Amazon or available for Nook via BN.com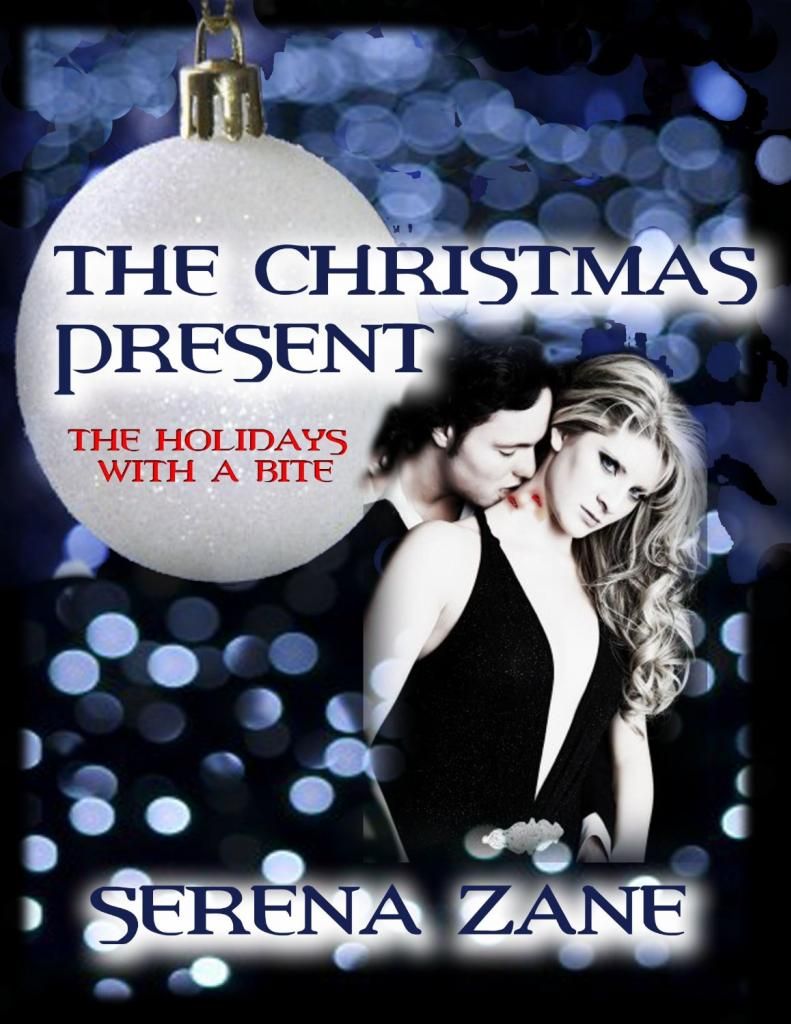 When you have dreams to escape your own life, you might wish for anything. It's Christmas Eve, and Detective Stephanie Wills wants nothing more than someone who will love her, in spite of herfamily.
As she makes her New Year's Resolution list, Stephanie sets out with good intentions that all seem to fall apart Christmas Day when she is called into work. Not wanting to, she must contact her family for help. The Christmas present hanging suspended from a beam at 5th Street Art Gallery was left by a vampire.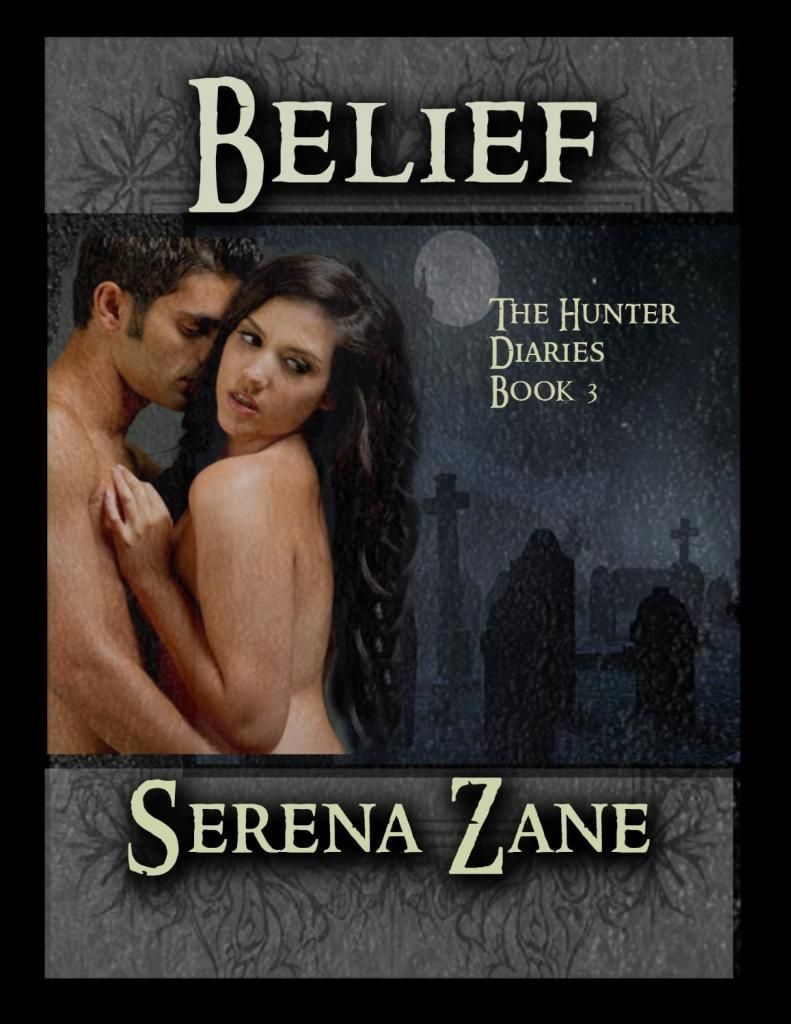 About Serena Zane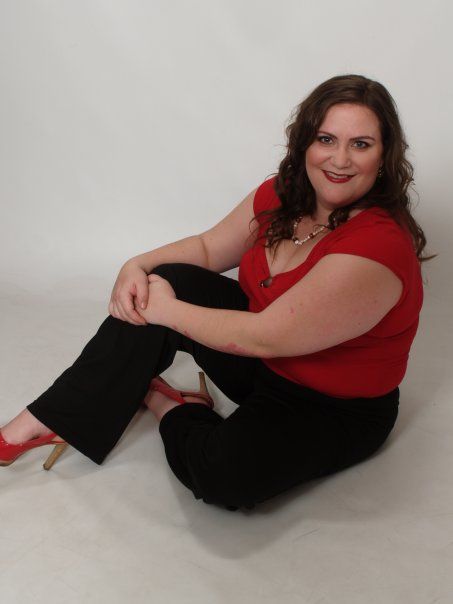 Serena Zane is an eclectic author of paranormal romance, sweet romance, and action-adventure romance. She lives with her husband and her son in the Northwest. Balancing her time between writing, time with her family, and crossing swords on the battlefield Serena is never bored.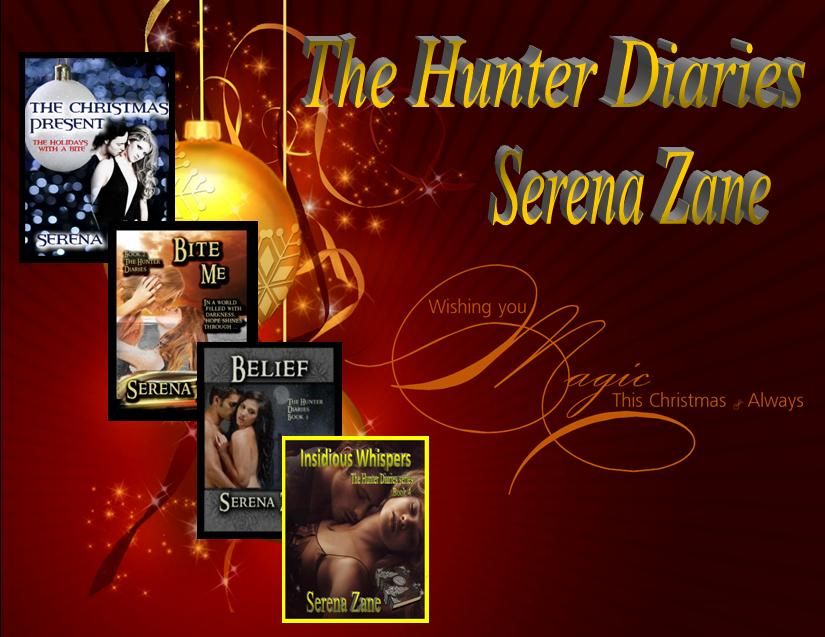 Leave a comment below and you will recieve a free EBOOK copy of Bite Me, the second book in the Hunter Diaries Series.
Follow the links below to continue your Holiday Hop!
Jamie Brumfield Amanda Bennett Michele Mathews Julia Mills Elizabeth Inglee Richards
Carol Ann Kauffman Jennifer Chambers Diane Rinella Angela FordTerri Carle
Sharon Kleve Melanie JamesMariah Dietz Serena Zane Jennifer Conner Amanda Bennett
R.E. Hargrave Ella Medler Aubree Lane Rebecca SherwinTeri Riggs
Ava O'Shay Andie Lea Dzintra Sullivan Andrea Perno Jennifer Theriot Chris Karlsen
Al ParksL.A. RemenickyEmma Lee Skye A.L. Wood Jayne Hyatt Amber Daulton
Joanne Jaytanie Kelly Cozzone J.D. Hollyfield Patricia Kiyono Elle Klass
T.I. Lowe Tammy Tate Jackie Marilla Casey Harvell Denise Kawaii Natalie-Nicole Bates Kelly Ann Jacobson Moira Keith Michele Gwynn Tracey Alvarez Mary Bernsen
Jerome Brooke talks about the Kingdom of Nan
<h1 style="text-align: center;">Jerome Brooke talks about the Kingdom of Nan</h1>
<p style="text-align: center;"><a href="http://serenazane.com/wp-content/uploads/2012/11/JB_1.jpg"><img class="aligncenter size-medium wp-image-1053" title="JB_1" src="http://serenazane.com/wp-content/uploads/2012/11/JB_1-300x231.jpg" alt="" width="300" height="231" /></a></p>
<p style="text-align: center;">Jira was born in Nan, in the rugged Highlands far to the north of Bangkok.</p>
<p style="text-align: center;"><a href="http://serenazane.com/wp-content/uploads/2012/11/JB_2.jpg"><img class="aligncenter size-medium wp-image-1054" title="JB_2" src="http://serenazane.com/wp-content/uploads/2012/11/JB_2-300x231.jpg" alt="" width="300" height="231" /></a></p>
<p style="text-align: center;">Nan is an ancient Kingdom, and still has its royal family. Many of its people have a few drops of the old royal blood. The kings and magnates had many wives and concubines - over the centuries.</p>
<p style="text-align: center;">Even now,Nanis remote and hard to reach. The people until recently took their laundry to the banks of the River Nan.</p>
<p style="text-align: center;">The fields along the River Nan are rich and bountiful.</p>
<p style="text-align: center;">Only recently was it incorporated as a province of Thailand. Jerome and his two ladies were recently on vacation in Nan. The sober Siamese were willing to kindly tolerate the whimsies of a poet and dreamer - one who is clearly a little mad. A dear friend, Kathy, escorted us to the fine museum and art gallery of the town.</p>
<p style="text-align: center;">Jirachaya, beloved by her future subjects, reigns supreme in the remote region. She has been crowned as Miss Superstar 2011. The beauty of Eurasian girls is much admired in the Kingdom.</p>
<p style="text-align: center;">October is the time of the Dragon Boat races in Nan. The long boats may be seen on the River Nan. Nan has a dark history of war.</p>
<p style="text-align: center;">The River Nan flows - the River Gods oblivious to the wars and travails of the Siamese and the men of the West</p>
<p style="text-align: center;">The King of Pagan (Burma) carried off the people of Nan into slavery long ago.</p>
<p style="text-align: center;">Remote - the lost kingdom remains as it ever was - lost in the hills and unknown to the world.</p>
<p style="text-align: center;">In the remote regions the Hill Tribes eke out a living. The children have little chance of an education or escape. The Siamese view them with disdain - as they do much of the rest of the world! Siam has a long history of freedom and peace.</p>
<p style="text-align: center;">http://cityofthemirage.wordpress.com</p>
<p style="text-align: center;">http://runesofthebard.blogspot.com</p>
<p style="text-align: center;"></p>
<p style="text-align: center;"><a href="http://serenazane.com/wp-content/uploads/2012/11/mirage_cover_oct12ii.jpg"><img class="aligncenter size-medium wp-image-1052" title="mirage_cover_oct12ii" src="http://serenazane.com/wp-content/uploads/2012/11/mirage_cover_oct12ii-231x300.jpg" alt="" width="231" height="300" /></a></p>
<h1 style="text-align: center;"><strong>The City of the Mirage</strong> (Books to Go Now-Amazon)</h1>
<p style="text-align: center;">The City of the Mirage by Jerome Brooke is now on Amazon. The Divine Astarte is one of the last of her race. Her kind seeded many worlds with life. One of these realms was the planet of the Warrior.</p>
<p style="text-align: center;">The City of the Mirage is a dark fantasy!</p>
<p style="text-align: center;">Astarte is feared, not loved by her people - she is the Destroyer of Worlds. She is served by a legion of shield maidens. These cruel warriors inspire terror in all the lands of the empire of Astarte.</p>
<p style="text-align: center;">The people of her empire are also terrorized by the Beast Men. They are the offspring of members of an alien race and the daughters of men.</p>
<p style="text-align: center;">Astarte still rules in the City of the Mirage!</p>
<p style="text-align: center;"><strong>Excerpt:</strong></p>
<p style="text-align: center;"><em>The muse stood at the side of the blind bard. She whispered in his ear, telling him the history of the demigod, of the Conqueror.</em></p>
<p style="text-align: center;">Myth of the Lady of the Myst, II, vii.</p>
<p style="text-align: center;">The mirage appeared very close. I could see the white towers of the city, as they shimmered on the horizon. I wiped the sweat from my brow with my sleeve, and took a sip of water from my canteen.</p>
<p style="text-align: center;">I looked over my shoulder. I could no longer see the enemy chase cars. They had been in pursuit since last night, when my plane went down. I had parachuted from my wounded craft, and landed in the desert. After I landed, I fled into the empty waste, hoping that my beacon would be heard by our rescue.</p>
<p style="text-align: center;">I resumed walking. Perhaps I had come all this way only to die of thirst in this wasteland. I checked my canteen. Almost empty.</p>
<p style="text-align: center;">I tried my radio once more. Nothing – not even static.</p>
<p style="text-align: center;">I continued walking in the light breeze. I soon came to a boulder field. I walked among the rocks for a few minutes, until I came to the edge of a ravine. I glanced over the edge, and saw a fast moving stream below.</p>
<p style="text-align: center;">I climbed down the steep slope to the floor of the ravine. I filled my canteen, and pulled off my flight suit. I plunged into the water, and rinsed off the dust.</p>
<p style="text-align: center;">I sat upon a rock near the edge of the stream, to rest for a time. I soon pulled on my flight suit, and began to follow the stream. As I walked, a strange blue mist began to form, near the ground. The mist persisted, even tho a breeze began to stir the air.</p>
<p style="text-align: center;">I came to a large bolder jutting out into the stream. I walked around it, and saw movement out of the corner of my eye. I turned, and saw a woman of middle years stepping out of the stream.</p>
<p style="text-align: center;">"Hello," she said with a smile. She spoke with a heavy accent.</p>
<p style="text-align: center;">"Hello," I replied, and smiled. She had black hair, and dark, olive skin. She did not seem to mind that she had nothing on, in the strong breeze. This was all passing strange.</p>
<p style="text-align: center;">"I am the Lady of the Myst. Are you lost, Warrior?"</p>
<p style="text-align: center;">"Well, yes. I am heading west," I managed to collect myself and say.</p>
<p style="text-align: center;">She pointed down the ravine. "Follow the stream. It leads to the plain. If you see anyone else, they may help you."</p>
<p style="text-align: center;">I nodded.</p>
<p style="text-align: center;">"I must leave you now. But you will see me soon, when you are ready." She came up to me, and wrapped her arms around me. She kissed, and gently bit my neck. I felt a little dizzy, and also felt a strong attraction to her.</p>
<p style="text-align: center;">"Am I Enthralled by the Lady, the beautiful Lady Without Mercy?" I asked myself.</p>
<p style="text-align: center;"><a title="Buy now on Kindle" href="http://www.amazon.com/The-City-Mirage-ebook/dp/B008C2MNRG/ref=sr_1_1?s=digital-text&amp;ie=UTF8&amp;qid=1353214650&amp;sr=1-1&amp;keywords=the+city+of+mirage" target="_blank"><img class="alignright size-full wp-image-929" title="amazon-button" src="http://serenazane.com/wp-content/uploads/2012/04/amazon-button.jpg" alt="" width="300" height="80" /></a></p>
<div>
<p style="text-align: center;"><a title="Buy now on Kindle" href="http://www.amazon.com/The-City-Mirage-ebook/dp/B008C2MNRG/ref=sr_1_1?s=digital-text&amp;ie=UTF8&amp;qid=1353214650&amp;sr=1-1&amp;keywords=the+city+of+mirage" target="_blank">THE COMPLETE BOOK IS AVAILABLE ON AMAZON…</a></p>
<p style="text-align: center;">
<a title="Buy now on Kindle" href="http://www.amazon.com/The-City-Mirage-ebook/dp/B008C2MNRG/ref=sr_1_1?s=digital-text&amp;ie=UTF8&amp;qid=1353214650&amp;sr=1-1&amp;keywords=the+city+of+mirage" target="_blank">About Jerome Brooke</a></p>
<h2 style="text-align: center;"><a title="Buy now on Kindle" href="http://www.amazon.com/The-City-Mirage-ebook/dp/B008C2MNRG/ref=sr_1_1?s=digital-text&amp;ie=UTF8&amp;qid=1353214650&amp;sr=1-1&amp;keywords=the+city+of+mirage" target="_blank"><img class="alignright size-medium wp-image-1051" title="SAMSUNG DIGITAL CAMERA" src="http://serenazane.com/wp-content/uploads/2012/11/jvli.nan_-300x289.jpg" alt="" width="300" height="289" /></a></h2>
<p style="text-align: center;"><a title="Buy now on Kindle" href="http://www.amazon.com/The-City-Mirage-ebook/dp/B008C2MNRG/ref=sr_1_1?s=digital-text&amp;ie=UTF8&amp;qid=1353214650&amp;sr=1-1&amp;keywords=the+city+of+mirage" target="_blank"><strong>Jerome Brooke</strong> lives in the Kingdom of Siam. Jerome is the consort of Jira, a princess of the lost Kingdom of Nan. He has two children, Justin and Jirachaya. He is a retired attorney. He has served as City Attorney for Ellettsville, Indiana. He has written The City of the Mirage (Books to Go Now) and many other books.</a></p>
<h3 style="text-align: center;"></h3>
<h3 style="text-align: center;"></h3>
<h3 style="text-align: center;"></h3>
<h3 style="text-align: center;"><a title="Buy now on Kindle" href="http://www.amazon.com/The-City-Mirage-ebook/dp/B008C2MNRG/ref=sr_1_1?s=digital-text&amp;ie=UTF8&amp;qid=1353214650&amp;sr=1-1&amp;keywords=the+city+of+mirage" target="_blank">Contact Jerome:</a></h3>
<p style="text-align: center;"><a title="Buy now on Kindle" href="http://www.amazon.com/The-City-Mirage-ebook/dp/B008C2MNRG/ref=sr_1_1?s=digital-text&amp;ie=UTF8&amp;qid=1353214650&amp;sr=1-1&amp;keywords=the+city+of+mirage" target="_blank">Facebook: This email address is being protected from spambots. You need JavaScript enabled to view it.;/a></p>
<p style="text-align: center;"><a title="Buy now on Kindle" href="http://www.amazon.com/The-City-Mirage-ebook/dp/B008C2MNRG/ref=sr_1_1?s=digital-text&amp;ie=UTF8&amp;qid=1353214650&amp;sr=1-1&amp;keywords=the+city+of+mirage" target="_blank">email: This email address is being protected from spambots. You need JavaScript enabled to view it.;/a></p>
<p style="text-align: center;"><a title="Buy now on Kindle" href="http://www.amazon.com/The-City-Mirage-ebook/dp/B008C2MNRG/ref=sr_1_1?s=digital-text&amp;ie=UTF8&amp;qid=1353214650&amp;sr=1-1&amp;keywords=the+city+of+mirage" target="_blank">and This email address is being protected from spambots. You need JavaScript enabled to view it.;/a></p>
<p style="text-align: center;"><a title="Buy now on Kindle" href="http://www.amazon.com/The-City-Mirage-ebook/dp/B008C2MNRG/ref=sr_1_1?s=digital-text&amp;ie=UTF8&amp;qid=1353214650&amp;sr=1-1&amp;keywords=the+city+of+mirage" target="_blank">http://bookstogonow.com/circleofstone.html</a></p>
<p style="text-align: center;"><a title="Buy now on Kindle" href="http://www.amazon.com/The-City-Mirage-ebook/dp/B008C2MNRG/ref=sr_1_1?s=digital-text&amp;ie=UTF8&amp;qid=1353214650&amp;sr=1-1&amp;keywords=the+city+of+mirage" target="_blank">http://runesofthebard.wordpress.com</a></p>
<p style="text-align: center;"><a title="Buy now on Kindle" href="http://www.amazon.com/The-City-Mirage-ebook/dp/B008C2MNRG/ref=sr_1_1?s=digital-text&amp;ie=UTF8&amp;qid=1353214650&amp;sr=1-1&amp;keywords=the+city+of+mirage" target="_blank">http://cityofthemirage.wordpress.com</a></p>
</div>



Click on a book cover
for more information